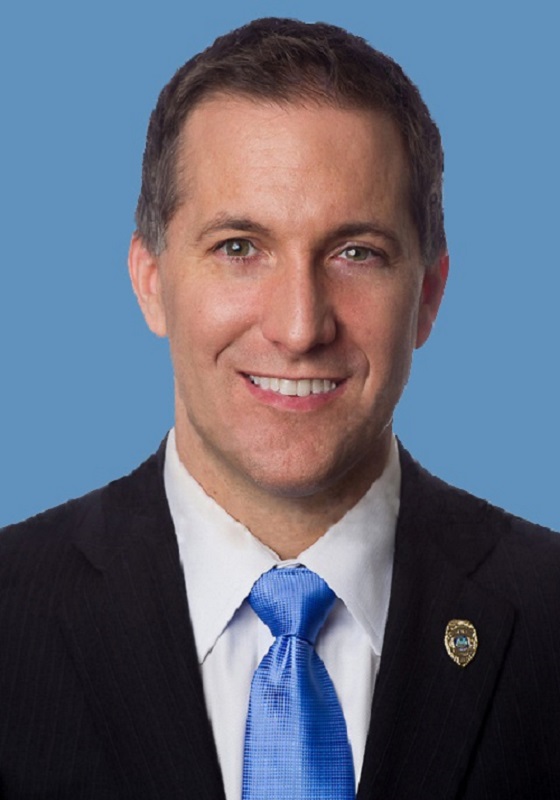 Dave Aronberg was elected State Attorney for the 15th Judicial Circuit in November 2012. He is a former assistant attorney general, White House Fellow and Florida Senator.
Aronberg was born in Miami. He graduated with honors from Harvard College and Harvard Law School. After graduation, he worked in the litigation department of a large South Florida law firm while also working closely with then-Insurance Commissioner Bill Nelson to investigate European insurance companies that refused to honor World War II-era policies sold to victims of the Holocaust.
In 1999, Aronberg became a Florida Assistant Attorney General for economic crimes, leading one of the country's first investigations of Purdue Pharma, the manufacturer of the prescription drug Oxycontin, for its marketing practices. He also headed the State's lawsuit against "Miss Cleo," the "Jamaican Shango Shaman Psychic" who had become an international celebrity among late-night television viewers. Former Florida Attorney General Bob Butterworth called Aronberg's effort to protect consumers from fraud "relentless."
In 2000, Aronberg was selected to be one of 15 White House Fellows from across the country. In this non-partisan position, he served in two presidential administrations as a Special Assistant to the Secretary of the Treasury Department for international money laundering, including the laundering of terrorist assets.
Dave Aronberg was elected to the State Senate in 2002 and served until 2010. Focusing on criminal justice and consumer protection issues, Aronberg passed major identity theft and port security legislation and received national attention for his work to close loopholes in our sex offender laws.
In 2010, Aronberg returned to the Florida Attorney General's Office as a Special Prosecutor for Prescription Drug Trafficking. In his role as the Attorney General's "Drug Czar," Aronberg led AG Pam Bondi's anti-pill mill initiative that helped clean up the pain clinic industry and reduced the record number of people dying each day from oxycodone abuse.